Organization and archival methodology applied in the management of documents, always respecting the documentary timeliness table
The management of documents service provide solutions concerning the organization of physical archives, document storage, administration of accumulated information and space optimization.
Among other companies that provide documentary management services, DPC stands out for its extensive experience in supporting medium and large companies with big volume of information. The expertise in tax legislation permits DPC to be updated on the legal requirements and deadlines for archiving documents.
Management of Documents and Timeliness Table
DPC Division that provide such service has a trained team to classify and analyze each document, understanding its importance for the organization and the terms established in the document timeliness table.
Timeliness table is an archival management tool prepared together with client, in which storage deadlines are defined by law, also its final destination. It is a key instrument in the management of documents.


Safety
Documents in a secure environment, with restricted access.

Organization
Agility to query files and information.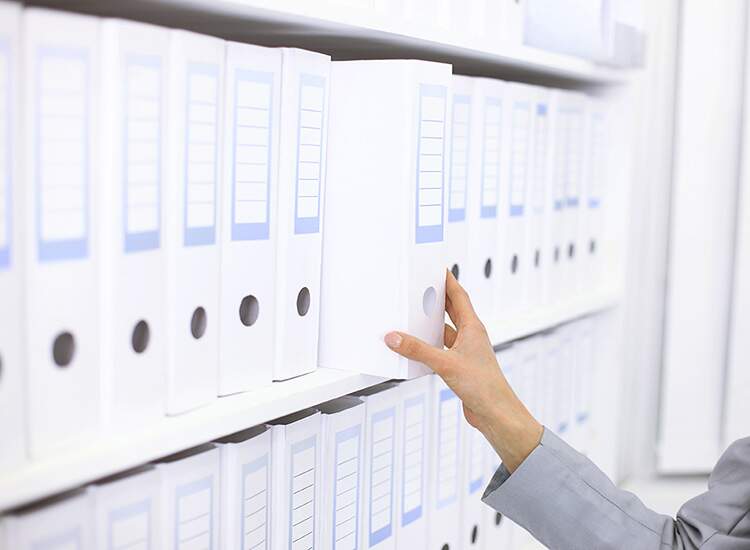 Check how DPC Management of Documents service may help your company:
Documentary diagnosis

It is related to the study and previous analysis of files, aiming to collect information to implement an archiving project. Only by a documentary diagnosis, we can evaluate the numerous crucial elements to develop an accurate archiving project.

Documentary arrangement

Filing of documents according to a classification plan established at the beginning of the documentary management work.

Documents Indexation

Keywords or descriptors are linked to each document that enable the quick location of information or document.

Research Instrument

Research Instrument is a mechanism that allows identification, location or query information and documents quickly and objectively.

Disposal of documents

Identification of documents with no permanent value that already expired the storage term established in the Timeliness Table, and may be discarded by the client.
Providing its services for both individuals and companies, DPC performs the procedures for issuing and renewing digital certificates all the way through.
Sign up for our Newsletter:
DPC's Differentials
Better control. Better management. Better performance.

Expertise
Professionals with highly speacialized knowledge of each area, continuosly updated.

Compliance
With ethics and transparency, in compliance with local and international accounting standards.

Integrated services and efficiency increase
Integration enables data exchange and higher precision, optimizing costs and processes.

Operation in Brazilian Territory and Abroad
37 GBrasil correspondent companies in major Brazilian cities and more than 100 IGAL partners in 45 countries.

Technology
IT tools always up to date, meeting the constant taxes demands, allowing total control, agility and security.

Customized management reports
Customized, meeting each client´s needs, with accurate and reliable indicators for decision-making.
Are you interested?
Please contact us, so we can understand your demand and offer the best solution for you and your company.

Rio de Janeiro
Av. Rio Branco 311, 4º e 10º andar - Centro
CEP 20040-903 | Tel: +55 (21) 3231-3700
São Paulo
Rua do Paraíso 45, 4º andar - Paraíso
CEP 04103-000 | Tel: +55 (11) 3330-3330
Macaé
Rua Teixeira de Gouveia 989, sala 302 - Centro
CEP 27910-110 | Tel: +55 (22) 2773-3318