Foreign companies: 7 factors to keep in mind before planning an entry into the Brazilian market
Getting acquainted with the accounting, tax, and labor environments is essential for those who are planning to invest in the country
By Marluci Azevedo
If on the one hand Brazil offers plenty of opportunities, on the other it requires a lot of planning on the part of investors. Although advances have been made, the country still has a large set of rules and procedures that may be seen as very complex by foreigners.
The National Federation of Accounting Service Companies (Fenacon) conducted a study in collaboration with the Federal Revenue Service, which reveals that complying with tax obligations in Brazil takes up to 600 hours. To put it into perspective, the average time in 190 other countries is around 234 hours.
The challenge can be daunting for companies that do not take their time to plan out their entry into the Brazilian market. For this reason, one of the initial steps to be taken by investors is looking for local partners to assist them with planning and implementation, a key factor even when measuring business viability. It is worth pointing out that a legal support is also crucial for the assessment of corporate-related issues.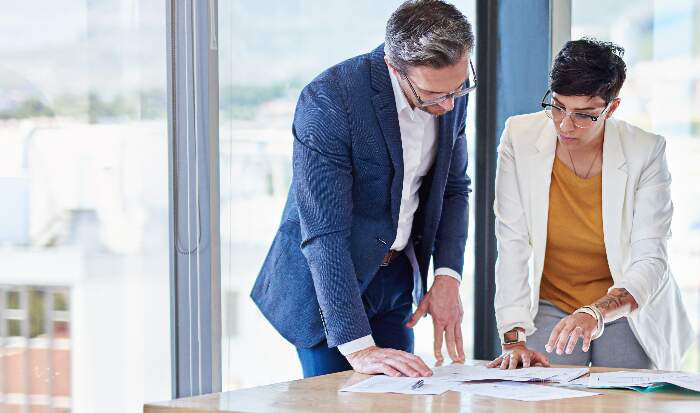 Planning requires making decisions that will impact a business's competitivity and financial stability. Listed below are relevant aspects for those who intend to invest in the country:
1. Regulatory issues
When planning to enter the Brazilian market, a company needs to know the local requirements for conducting its feasibility study.
In addition to complying with the regulations, some sectors must meet special requirements set by regulatory agencies, such as the National Electric Energy Agency (Aneel), the National Telecommunications Agency (Anatel), the National Agency for Petroleum, Natural Gas and Biofuels (ANP), the National Health Regulatory Agency (Anvisa), etc.
Foreign investment is prohibited for activities related to nuclear energy, postal and telegram services, aerospace industry, among others. And there is a restriction in place for investments in financial institutions, aviation, radio stations, TV networks and newspaper companies, mining, among other sectors, all of which require prior authorization.
2. Tax incentives
Foreign companies that intend to invest in Brazil may benefit from tax incentives granted to certain sectors by the Brazilian government. Special arrangements include:
REIDI – Special Incentive Arrangement for the Development of Infrastructure
REPENEC – Special Incentive Arrangement for the Development of Petroleum Industry Infrastructure in the North, Northeast and Center-West Regions
REPES – Special Taxation Arrangement for Export-oriented Industrialization of Information Technology (IT) Services
REPORTO – Tax Arrangement for the Modernization and Development of Port Infrastructure
REPETRO - Special Customs Arrangement for Export and Import of goods destined to Research activities and Cultivation of Petroleum and Natural Gas
RETAERO – Special Arrangement for the Brazilian Aviation Industry
3. Taxation
There are many factors to be addressed when it comes to optimizing tax management. The business tax planning must take into account all possible bilateral free-trade agreements between countries, import and export tariffs, among other aspects that can directly impact the viability of the business implementation.
The company must take its time to come up with a thorough planning that uses the most favorable tax arrangement to its best advantage. To make the right choice, it is necessary to consider the business sector, as well as its size, corporate structure, estimates of revenues, expenses, and margin of profitability.
4. Personnel Management
Should a company bring in foreign labor or hire locally? This is also an important decision to be taken, and it is worth evaluating the costs of these options, including assessing the level of expertise required to perform the intended activities.
Brazilian labor and social security laws are unique and are in effect countrywide. Employers need to either understand them or to count on an expert on the matter to perform an analysis.
A well-planned hiring of expatriates adds many advantages to a business. Brazil is signatory of International Agreements that aim to provide social security rights for workers and their legal dependents, whether they are resident or staying in the country.
Alternatively, outsourcing may also be a good option for those who prefer to rely on a staff that is already familiar with Brazilian laws and culture.
5. Operational site
Another point of attention is the location for establishing business sites. Depending on the sector, some regions in the country might have more interesting tax benefits. In addition, it is always important to consider the infrastructure already in place in the intended location, including highways, proximity to ports and airports, and labor force availability.
6. In-house infrastructure vs outsourcing
Whether a company should maintain its own in-house infrastructure or outsource its needs is another decision to be made. Companies arriving in Brazil must assess whether it is worthwhile to invest in a base in Brazil from the outset, which may be riskier at first. Therefore, it is worth evaluating whether outsourcing is a more cost-effective solution.
7. Legal representative
Among its obligations, an investing company must appoint an attorney-in-fact, who may be assigned the role of manager, director, and/or legal representative.
This person shall be legally and fiscally accountable for the business. Thus, for this role, it is necessary to appoint someone residing in Brazil, who is either a native-born citizen or someone with acquired citizenship, or even a foreigner who has a permanent visa and fixed residence in the country.
Read more: Planning brings benefits and security to implementation of business
Advisory and strategic support for investors
In order to establish a successful business, it is necessary to make significant inroads. And the journey becomes easier when there is a guide capable of pointing out the ways for overcoming the challenges.
Domingues e Pinho Contadores brings together a team of consultants in tax, accounting, and labor matters that provide support for investors who are planning their entry into the Brazilian market. You can count on this support: dpc@dpc.com.br.