Central Bank expands forms of sign electronically the exchange contracts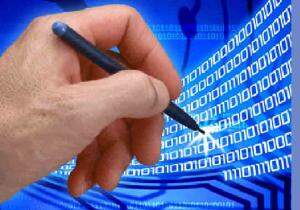 Central Bank of Brazil (Bacen), through Circular no. 3829, of March 09, 2017, began to allow the use of electronic signature formats other than the ICP-Brasil digital certificates. This circular changes the provisions of Circular 3691, of December 16, 2013, ruling for the foreign exchange market.
From now on, Bacen understands by electronic signature:
1. Digital certificates issued in the level of Public Keys Infrastructure (ICP-Brazil); and
2. Other means to prove electronically the documents' authorship and integrity, including using certificates not issued by ICP-Brazil, since accepted by the parties as valid, in accordance with current legislation.
With the change, will be accepted signatures made through internet banking, tokens, mobile applications and digital certificates issued by other certifying entities.
It is important to emphasize that the responsibility for the used format is exclusively of exchange operator institution, which should guarantee compliance with legislation in force, ensuring the authenticity and integrity of the electronic document, and chosen electronic signatures.
In addition, the foreign currency trading institution should keep the exchange documents and proofs and have information available to the Central Bank for a five (05) years period, counting from the end of the fiscal year in which of occurs hiring or, if, settlement, cancellation or write-off, the printing of the exchange contract and to include in it the expression "exchange contract electronically signed".
We indicate the complete reading of Circular No. 3829, for a better knowledge by accessing here.