Financial outsourcing helps in accounts control and supports business financial management
The performance of any business is directly related to financial management, which must be increasingly efficient and generate accurate and reliable indicators that can serve as the basis for a global and strategic assessment of the company's moment. Managing accounts payable and receivable, monitoring cash flow, bank accounts, and investments are key tools to maintain a responsible management.
According to the Brazilian Institute of Geography and Statistics (IBGE) data more than 60% of companies, five years after its creation, closed their activities. The confirmation of business financial unfeasibility is among the factors that lead to extinction.
Finding a balance in accounts may be a challenge. Many entrepreneurs may not set up a team to control finances. Other companies, as strategy, prefer to stay focused on their core business and make use of a financial outsourcing.
For both small and large businesses, it is possible to draw points that should be considered for a financial management always positive. In both cases, companies should establish the set of actions to be used to verify if the plan is being executed and what may be done to correct possible failures.
Keep clarity about business situation
Mapping company's financial situation is the essential point. In this sense, the companies should think in a comprehensive way, also evaluating the situation of market segment where it operates, how it stands in this segment, which are the processes that positively and negatively influences its finances, and other actions.
Costs, expenses, investments, sales, working capital, taxes, economic indexes, and other aspects should be evaluated. This type of survey provides the entrepreneur with essential information that will indicate what resources he may count on, what should be deleted to ensure business stability and how the external environment is being influencing management.
Analyze permanently the company's situation
It is not enough to evaluate scenarios only at the company opening or to draw a picture of the finances in a non-periodical way. The performance evaluation and monitoring should be constantly, since only then will it be possible to establish and reestablish strategies that lead to the best results. Therefore, more than controlling revenue and expenses sources, it is permanently necessary to promote careful analysis of financial data.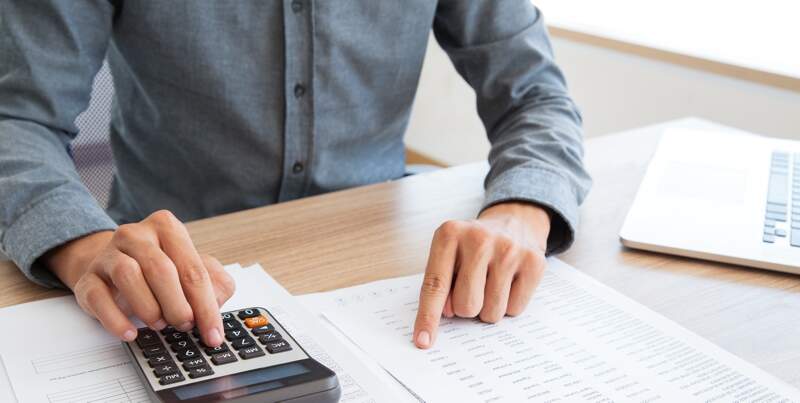 Measuring to manage
When the company may not measure what happens in each process, it may not identify "bottlenecks" influencing its performance. Consequently, companies should invest in measures able to assist in operations management, optimizing the resources management. It is necessary to efficiently measure cash flow, payroll cost, tax option influence, and many other aspects.
View numbers beyond cash flow
More than working with information such as expenses and profits, it is strategic to evaluate data as the entries' source, which suppliers consume a significant company's financial volume. These data are also important for planning, as they may show problems, for example, if the company's revenues depend on a business sector that face a crisis.
Invest in financial control
Investing in financial control is the key to map company's turnovers. Financial Management outsourcing services to perform this control is a current feasible solution for small to large businesses.
With finances properly organized, a consultative basis for decision-making is formed through a preventive and proactive management, avoiding purely reactive and negative manifestations of the established objectives. Keeping finances under control allows managers to more securely make adjustments and investments from the short to long term.
Understanding the main methods for a financial control
The entrepreneur should be aware to the ways to control the business' finances. In general, this control covers processes such as:
Accounts payable and receivable management
Account reconciliation
Investments management
Cash Flow management
Budgets management
Opening bank accounts
Financial reports
Closing foreign exchange transactions
Brazilian and foreign companies find at Domingues e Pinho Contadores customized solutions for financial outsourcing serving diversified sizes and segments businesses. These services include management of accounts payable and receivable, cash flow, bank accounts and investments control, and other important aspects that support the clients in their business' financial management.