João Henrique Brum takes office at Brazil-Germany Chamber of Commerce and Industry
Last Friday, Marc 15, the Brazil-Germany Chamber of Commerce and Industry of Rio de Janeiro presented its new members of the board of director and chair of the entity. Officials, including the governor of Rio de Janeiro, Wilson Witzel, attended the ceremony.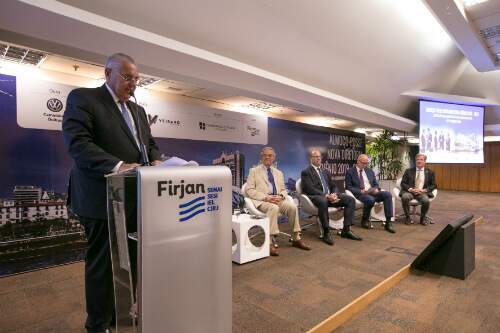 João Henrique Brum, director of Domingues e Pinho Contadores, assumed the position of Financial Vice-President and Treasurer of the Chamber and he is in his second term. The new AHK Rio's management intends to bring back the confidence of the German investor to Brazil, encouraging the arrival of delegations. "My goal in this position is to contribute to maintaining a cost control policy in order to guarantee the entity's sustainability," said João Henrique.