Social Security Professional Profile (PPP) registration is now required electronically via eSocial
PPP must be completed for all workers, regardless of the company's field of activity and exposure to harmful agents
Published on September 23, Ordinance/MTP No. 313 establishes that, after the submission of Occupational Health and Safety (OSH) events in eSocial becomes mandatory, the Social Security Professional Profile (Perfil Profissiográfico Previdenciário - PPP) will be issued exclusively in electronic form for workers of companies required to do it.
PPP is the document that presents the worker's employment history, containing information that can be considered for special retirement. The employer is responsible for issuing it.
According to the ordinance's instructions, the electronic PPP must be filled out for all workers, regardless of the company's field of activity and exposure to harmful agents.
Implementation of the electronic PPP
The implementation of the new model will be gradual, according to the schedule of mandatory transmission of OSH events to eSocial.
Exceptionally, Group 1 companies, which are already required to send OSH information as of October 13 this year, should start presenting the PPP via the digital channel on January 3, 2022.
Other employers must consider the official eSocial schedule to prepare for the PPP electronic submission: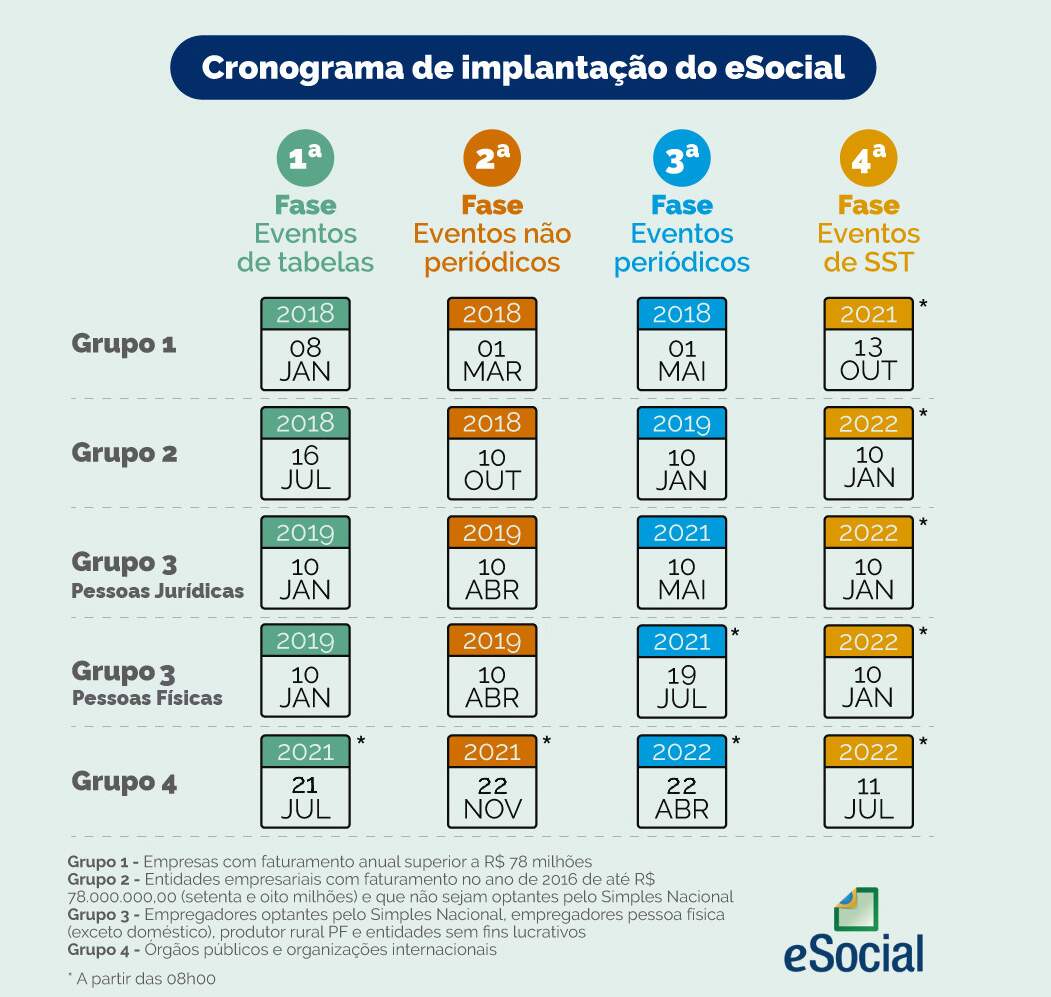 Periods prior to the electronic submission requirement
As the companies become required to submit the electronic PPP, the information starts being transmitted via eSocial. Until the immediately preceding date, the physical form is still mandatory.
For example, in the case of employers in Group 1, required to electronically submit PPP as of January 3, 2022:
When a termination occurs, the company must deliver to the worker a physical form containing information on exposure to harmful agents for the hiring date until January 2, 2022.
Provision of information to eSocial
Companies must align with their OSH service providers the provision of information regarding PPP in eSocial.
Expert guidance
DPC's labor and social security center supports employers in following up on legislation and in applying current rules, avoiding exposure to risks in these areas. Count on this support: dpc@dpc.com.br.