Transfer Pricing: DPC invests in its professionals' updating
Investment in the updating of the professionals to deliver even better results to the clients: with this aim in mind, Domingues e Pinho Contadores promoted the "Transfer Pricing" training, on June 15 and 16, a subject of great importance that requires the specialization of professionals who work in the accounting and taxes areas.
Demétrio Barbosa, an economist with more than twenty years of experience in advising national and multinational companies and he is author of the book "Preços de Transferência no Brasil, Compliance e Perspectiva Econômica" (Transfer Pricing in Brazil, Compliance and Economic Perspectives). He led the training held by Virtus, a specialized consultancy in corporate courses for different business segments.
The transfer pricing calculation is a method applied to transactions between related parties in international operations. As the methodology allows different applications, the theme raises a need to companies be permanently aware to this practice.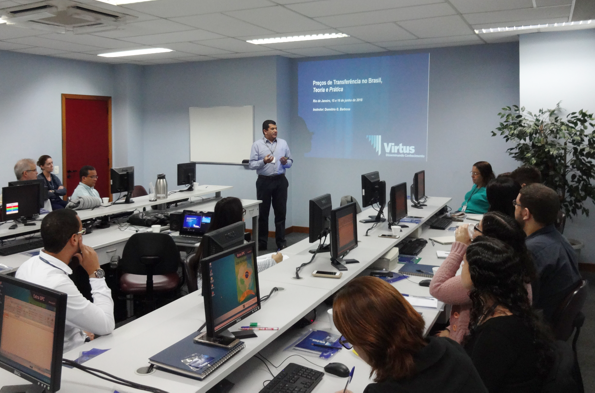 Although Barbosa has a consistent performance in the area, he began the presentation pointing out that he is not intended to have final answers on the subject, which undergoes frequent changes and requires professionals working with transfer pricing calculations to keep themselves up to date.
The instructor also commented that it is not enough for companies to have good software to calculate the transfer price. "More than a good system, companies should be aware of the quality of the information inserted, as well as the correct understanding of operations, so that they reach the best criteria and results."
After exposing the basic concepts and principles, the instructor addressed topics such as the OECD (Organization for Economic Cooperation and Development) model, Brazilian methods, changes brought by early legislation and the implications of BEPS actions and the probable accession of Brazil to the OECD.
In a second moment, the course was directed to case studies with a look at the main transfer price calculating methods for import and export, among other fundamental aspects.