Discover 7 advantages of outsourcing benefits management
Specialized support helps businesses maintain labor compliance and achieve positive results in people management
Does your company see benefits management as a way of valuing and keeping talents? Does it maintain a program consistent with the business goals, while meeting the expectations of the new generation of employees?
Setting an internal model for incentive promotion involves these and other issues and demands operational efforts, which has led many companies to outsource benefits management. Discover 7 advantages of this solution: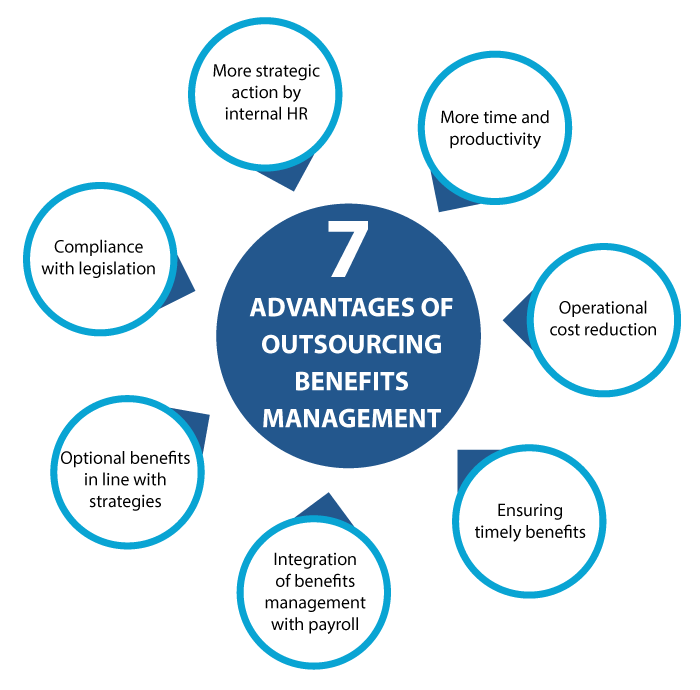 1. Compliance with legislation
There are mandatory benefits, established by labor legislation, such as FGTS (Fundo de Garantia por Tempo de Serviço - Guarantee Fund for Length of Service), vacation, 13th salary and transit pass. In addition, the collective agreement may determine other obligations. It is also necessary to consider aspects such as working hours and danger of the activity, among others.
There is nothing better than relying on specialized analysis to ensure compliance with the minimum requirements and avoid exposure to labor risks.
2. Optional benefits in line with strategies
The definition of the optional set of benefits must balance budget, company culture, employees' expectations and business strategies. A specialized analysis will certainly help the company in this decision, which may include health plan, dental plan, fuel allowance and others (when not classified as mandatory by collective agreement).
3. Operational cost reduction
Outsourcing benefits management involves lower costs when compared to the investment required to maintain an internal team responsible for controling and operating this task.
4. Ensuring timely benefits
Transferring the execution of this task to a specialized partner ensures peace of mind that all benefits will be offered in the correct time for each of the company's member.
5. More time and productivity
Benefits management processes use valuable internal staff time. The company gains in productivity when freeing itself from this operational activity.
6. More strategic action by internal HR
By outsourcing this task, the company reduces the workload on its internal HR, making these professionals available for more analytical and strategic demands, so that they can support the core business goals and act in talent management.
7. Integration of benefits management into payroll
As an additional solution, it is possible to integrate data on benefits such as transit pass, meal vouchers, health insurance and others to the payroll, ensuring accuracy in calculations and better control for company and employee.