Rio Oil & Gas: DPC finishes its participation in another edition of the event
From September 24 to 27, Domingues e Pinho Contadores participated in Rio Oil & Gas, in Riocentro, in Rio de Janeiro, in a space at AHK's stand. Represented by directors João Henrique Brum and Luciana Uchôa, DPC received clients, partners, and visitors during the event considered the most important in the oil and gas chain segment in Latin America.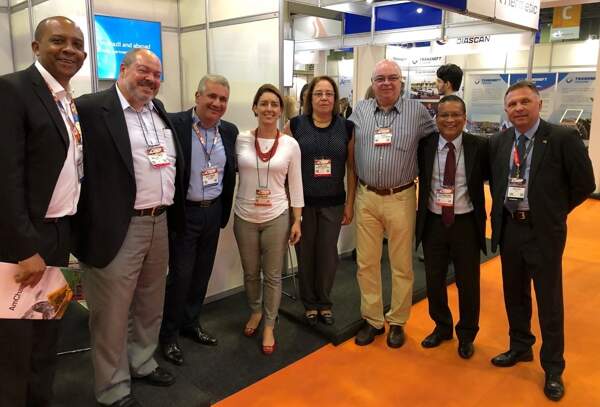 Pedro Vieira (Diretriz), Cláudio Araújo (Anadarko), Júlio Moreira (Rio Oil & Gas' organization committee), Luciana Uchôa (DPC), Glória Cunha (DPC), Marcelo Gaspar (Gaspar Consultoria), João Henrique Brum (DPC), and Hanno Erwes (AHK-Rio)
The 2018 edition of the fair was held at an expectation time of the sector resumption, which, in the past years, it was among those most affected by the economic crisis. With the recent increase of oil prices, new auctions and the beginning of new production cycles, this market already sees prospects for recovery.
Acting in recognition of the specific nature of the accounting and tax aspects of the oil and gas area, DPC's participation in the business week is in line with the objectives of the company, which has approximately 120 clients of this segment in its portfolio.
For Luciana Uchôa, Rio Oil & Gas represents an opportunity to meet new players in this market, exchange experiences, and expand the network of partnerships. "We took to the event our knowledge in helping national and multinational companies in the segment to establish and leverage their businesses", she said.
"It is an important space to make our brand even more visible in this environment, to meet partners and clients and to participate in this recovery process, even though we keep our feet on the ground as to what lies ahead", said João Henrique Brum.
After four days of intense programming, the fair came to an end with 400 exhibitors and a lot of discussion about fundamental issues for the future of the industry. The event is promoted every two years by the Brazilian Institute of Petroleum, Gas and Biofuels (Instituto Brasileiro de Petróleo, Gás e Biocombustíveis - "IBP"), an agency to which DPC is associated.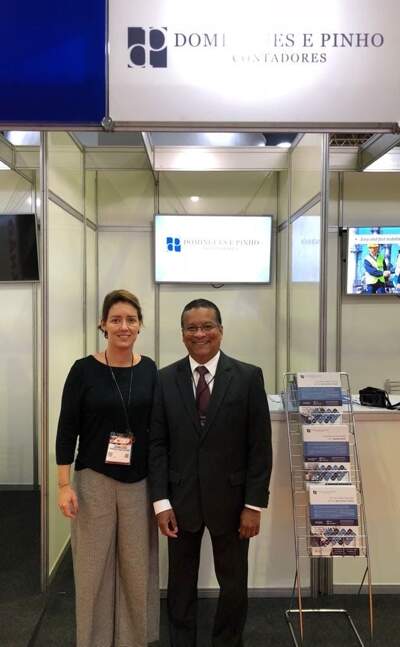 Luciana Uchôa and João Henrique Brum during Rio Oil & Gas