DPC is honored for supporting Fundação Gol de Letra
Domingues e Pinho Contadores support to projects related to culture gave the company another tribute. This time, the gratitude came from Fundação Gol de Letra, which, on September 20, brought together several partners of the initiative in the third edition of the "Encontro com Investidores Sociais no Rio de Janeiro" (Meeting with Social Investors in Rio de Janeiro, in a free English translation).
Carlos Ripper, chief financial officer, and Luciana Arakaki, marketing consultant, represented DPC at the event, and received a recognition plaque from the institution for the investment in the project.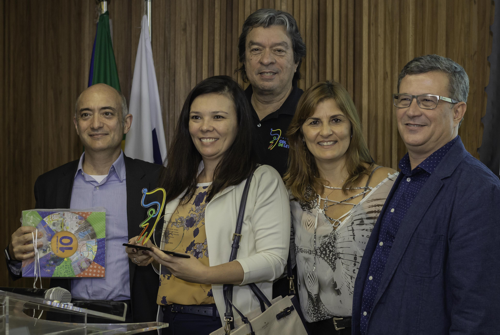 Carlos Ripper and Luciana Arakaki pose with Sóstenes Oliveira, Beatriz Pantaleão (Fundação Gol de Letra) and Paulo Vieira (Ministry of Sport)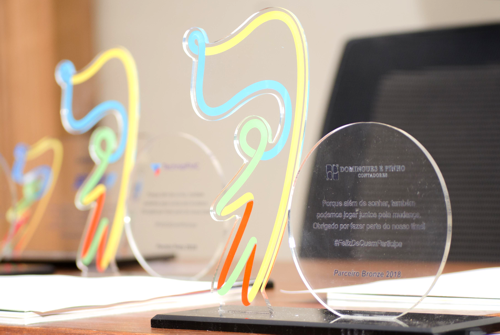 "As, besides dreaming, we can also play together for the change"
Other members companies of the support network were also honored for supporting actions to encourage sports, leisure, culture, or training for work.
This event edition also opened space for a discussion on the challenges and opportunities of the Law of Sports Incentive, bringing together fundamental agents of this process, as members of the private initiative, the Ministry of Sport and the foundation.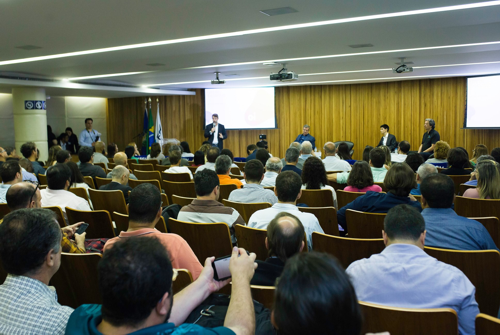 Paths and perspectives for the sport under discussion during the ceremony
Each year, DPC elects projects that it has identified with through the Culture Incentive Law. In 2018, the Fundação Gol de Letra was selected for the seriousness of its proposal and mission of transforming the reality of children and young people from socially vulnerable communities.
Learn more about the project: www.goldeletra.org.br
Photos: Amaro FotoGR / Debora Rodrigues Fotografia / Djan Skwara Fotografia